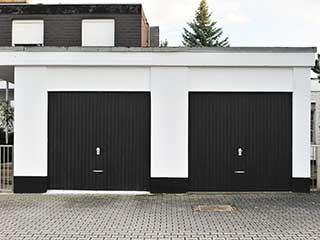 A Company You Can Count On
Garage Door Repair Davis was created with the intention of being able to give our customers the best and highest quality services without costing them a fortune. We continue to meet and surpass this standard every day because we believe our customers shouldn't have to spend more than is necessary for excellent repairs! We work hard to make every experience a great one that's done before you know it so you can move on with your busy schedule. That's the kind of service you receive when you hire our team! Read on to learn more.
On Time And Ready To Go
Our trained team will always arrive on time to scheduled appointments and get to work right away so you don't have to wait any longer than necessary! We'll never sacrifice a job well done for speed, however, because you should be paying for work that will last. You can trust that this is what you'll receive thanks to our knowledgeable technicians. The problem will be diagnosed ASAP to find the best solution and get it implemented using the finest tools and materials around. That's why we're known as the greatest in California!
Repairs, Replacements, And More!
We can take care of a wide range of services, so whatever your door is struggling with, we'll be able to tend to it easily! We can repair tracks and openers, replace springs of any kind, and even put in a beautiful new door for you! Our professionals are also familiar with all the most popular brands from Craftsman to Genie, so whatever you have, we'll be able to get it working again smoothly in no time. If your door has been making a lot of racket, reverses suddenly, or any other strange behavior, don't wait! You shouldn't have to struggle with it any longer when you can just get it taken care of by our team.
Take The First Step
Call Garage Door Repair Davis today to schedule a time that's best for you! We're ready to help when you are.
Call Our Team Today for:
100% Satisfaction on Every Call
Professional Replacements
Competitive Prices & Discounts